'RN Commando Roll of Honour'
Primary tabs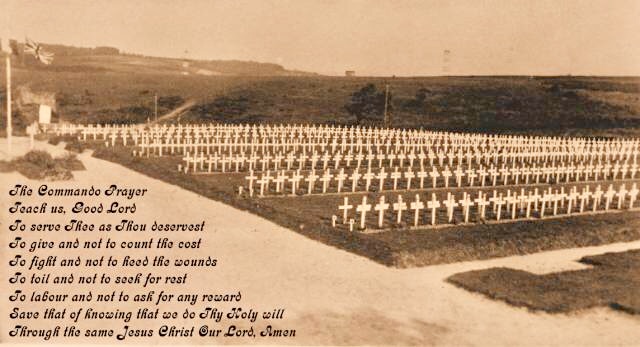 The Fallen commemorated in perpetuity by the Commando Veterans Association
  This list of names has been put together from various sources and represents whom we believe may have served and died whilst in the RN Commandos. Only  the 4 names highlighted below are listed as RN Commandos on the Commonwealth War Graves Commission (CWGC) database.  Copies of official documents evidencing service in a Commando are necessary before the CWGC will amend their records. If such details are held by you please contact us so we can provide them to the CWGC.   Able Seaman Reginald John William BAILEY Petty Officer Thomas Devlin BRIGGS Able Seaman Charles Edward CHAMBERLAIN Petty Officer Eric Frank COVENEY Able Seaman John David Ferguson CULLENS Sub Lieutenant Alan DAVIS Able Seaman Edward Christopher EDDY  Able Seaman Roland ENEFER Able Seaman George FAIRWEATHER
Able Seaman Robert William GOARD
Sub Lieutenant Frederick Howard GRIFFITHS
Able Seaman Robert HALL 
Leading Seaman Harry HALLOS Able Seaman Jack Percy HAYWARD Stoker Leonard Matthew HILLS Able Seaman Douglas A. HONEYWOOD Petty Officer James HOUGH Able Seaman Henry Kent HUGMAN
Sub Lieutenant Edward Armstrong MACDONALD
Able Seaman George McGRANN Able Seaman Edward MOONEY  Able Seaman William John MURRAY Able Seaman Desmond Gordon Anthony O'CONNOR Able Seaman John Joseph O'NEILL Leading Seaman Edward John PEASLEY Able Seaman Fred POMFRET Able Seaman John Kevin REED Leading Seaman Alfred TIDDER Able Seaman William R. TURNBULL Lieutenant Henry Albert VENN Able Seaman William McNaughton WELSH Able Seaman John William WHITTINGTON
Able Seaman Sydney WOOD
We will Remember them
  and all ranks who served in the Commando and have since passed on in the passage of time, who are also remembered by their proud families and comrades.
Source: The above Roll of Honour has been compiled from various sources including the Commonwealth War Graves Commission, CVA website, and the Naval History and Special Forces ROH websites. We recognise there may possibly be some inaccuracies and/or omissions, and welcome any evidence leading to additional names, or corrections, in order that those who made the ultimate sacrifice are duly remembered. 
---
Register on the Forum to make Research Enquiries. By this method your enquiry will come to the notice of our Research Group and the many knowledgeable members of our Forum.
All content researched and administered by the Commando Veterans Archive www.commandoveterans.org 
---
Association Membership
Registering on the Commando Veterans Archive, or on the Commando Veterans Association Facebook page, does not make you a member of the Association. The Commando Veterans Assciation needs your support and membership. Find out more here.