48RM Commando
Primary tabs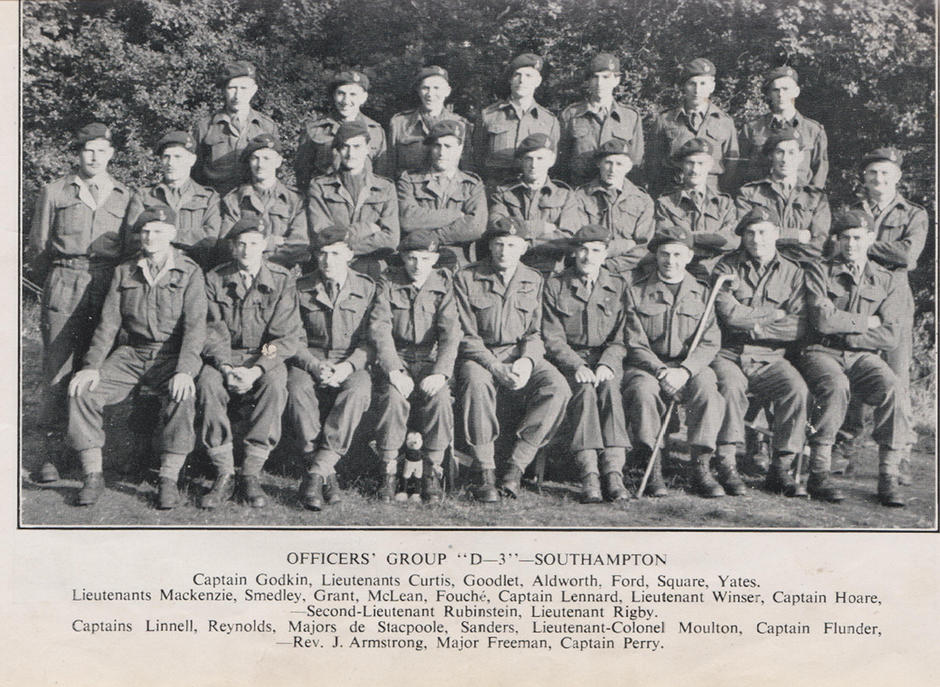 This was the last WW2 Commando unit to be raised. The planning for DDay required one additional Commando unit and it was decided to use the soon to be disbanded 7th Battalion, Royal Marines, for this purpose, with any shortfall in numbers to be filled by Marines serving in Mobile Naval Base Defence Organisation 2 (MNBDO2), Royal Marines.
No. 48 Royal Marine Commando, Royal Marines, was raised at Deal between 2–13 March 1944 under the command of  Lt Col James Louis Moulton, RM. The Commando immediately moved to the Commando Basic Training Centre at Achnacarry to take part in a course, shortened due to time constraints, of Commando training.  The course ended on the 3rd April 1944 after which the Commando moved to billets in Gravesend.
During the D Day operations,  they landed on Nan Red Sector of Juno Beach, alongside the Canadians. Commando casualties during the landings were very high and included most of the Troop Commanders. They continued with the offensive taking the enemy strongpoint at Langrune. After being reinforced a few days later, the next few months would see the Commando participating in the fighting during the allied advance inland, and they would continue in this role until mid September.
It was at this time that they begain training for the landings that were to take place at Walcheren.  Having left Ostend on the 31st October 1944, No.48RM Commando, as part of 4 Special Service Brigade, assaulted the beaches at Westkapelle with No.41RM Commando the following day. Their role was to destroy gun batteries and enemy coastal defences. The Commando would continue in operations in The Netherlands over the next few months.
In March 1945 with the promotion of Lt Col Moulton to Brigadier i/c 4 Special Service Brigade, Lt Col Martin Price took command of No.48 RM Commando.
After the surrender of Germany in May, the Commando was moved to Minden in Germany in a policing and security role that would take them to different locations around North Germany.
Having returned to the UK in November, No. 48 Royal Marine Commando RM, was disbanded the following year at Beeding, near Horsham, on 31 January 1946.
Source:
Much of the above information is taken from the book D Day Commando - From Normandy to the Maas with 48RM Commando by Ken Ford.
---
View our Gallery images of 48RM Commando
Click/touch 48RM Commando below for additional content, or follow the links below it to specific content entries.
---
Ask Questions / Add Information / Add Photos
Use the Archive Forum for research enquiries, or to add information or photos. [register now]. 
Photos will be reviewed and added to the Archive if appropriate. 

Read some frequently asked questions here 

[FAQ's].
All content is researched and administered by the Commando Veterans Archive. 
---