Cemeteries and Memorials
Primary tabs
This section begins with a worldwide list of all the Countries where there are graves of Commandos who died in service,  or where those who have no known grave are remembered on Memorials. Every Cemetery or Memorial name opens to list all those buried or remembered there.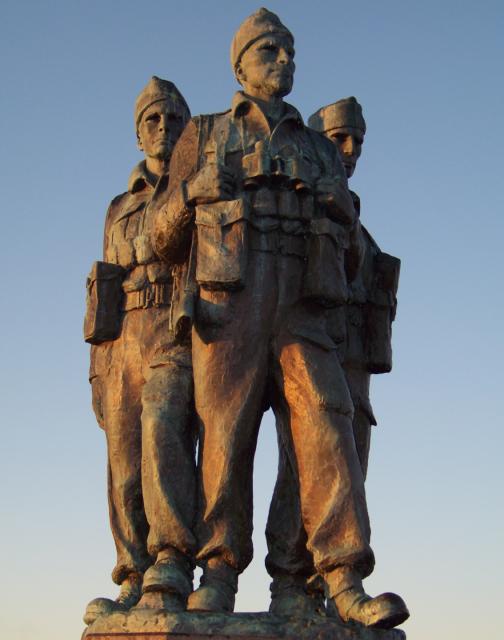 There is also detail about commemoration memorials to the Commandos such as at Spean Bridge in the area where Commando training began, and where large numbers of Commandos, their families, and their friends, still gather each November in remembrance.
Additionally you will find guidelines that have been agreed on the scattering of ashes and the placement of plaques at the Area of Remembrance at the Commando Memorial, Spean Bridge.
Detail relating to the Commando Memorial at Westminster Abbey is also included, as is detail of a new memorial to commando training, The Gibraltar Stone,  on Woodbury Common near Lympstone . More detail about other Memorials will be added in due course.
A full list of Commando commemoration memorials across the world can be found on page 30 onwards on this document about
The Commando Association.
The CVA Gallery has a section dedicated to War Graves and Memorials across the world
---
Add your information
Register on the Forum to add information, or photos, or to ask questions [register now]. 
Your message will then be seen by our Research Group and the many knowledgeable members of our Forum. 

Read some frequently asked questions here 

[FAQ's].
All content is researched and administered by the Commando Veterans Archive. 
---
Association Membership
Registering on the Commando Veterans Archive, or on the Commando Veterans Association Facebook page, does not make you a member of the Association. The Commando Veterans Assciation needs your support and membership. Find out more here.