Obituaries
Primary tabs

The Commando Roll of Honour can be accessed via the menu on the right.
All we have of freedom
All we use or know
This our fathers bought for us
Long and long ago .....Rudyard Kipling
Recent Obituaries 
Rfn. William Edmund 'Billy' MOORE (5 Cdo) 13th October 2017 aged 92
Laurence E. 'Laurie' WAYMAN (12, 3, & 5 Cdos) 23rd August 2017 aged 92
Major Steve SMITH  RE (59 & 131 Cdo Sqns) 11th June 2017
L/Cpl Ian 'Shep' SHEPARD (59 Cdo Sqn RE) 10th May 2017 aged 65
WO2 Brian 'Caz' CAZALY (59 Cdo Sqn RE)  16th March 2017 aged 79
Sgt. Ian Bruce JOHNSTONE (29 Cdo) 4th February  2017 aged 67
Leslie Stephen PARKYN (4 Cdo)  7th August 2017
Leslie WHIPPS (9 Cdo)  15th July 2017 aged 94
Cpl. Edmund EDMONDSON (5 Cdo)  11th July 2017 aged 93
Col. Alastair Murray THORBURN (Capt. in 4 Cdo)  9th July 2017 aged 96
Patricia KNATCHBULL 2nd Countess Mountbatten of Burma (CVA Patron) 13th June 2017
Mne. Hugh C. EWART (41RM Cdo)  20th May 2017 aged 92
Mne. Fred CARRINGTON (43RM Cdo)  18th May 2017 aged 95
Leslie Charles WOOD (42RM Cdo)  5th May 2017 aged 97
Harold Doug BENNETT (5 Cdo)  26th April 2017 aged 95
CSMI Alexander FRICKLETON (CBTC)  23rd March 2017 aged 98.
John NOBLE (29 Cdo. RA) 23rd March 2017
Pte. Brian John STEWART (6 Cdo)(post war WO1 in the RAF)  10th February 2017
Capt. Bill RUDD, MBE, RE (59 Ind Cdo Sqn) 28th January 2017
Gwynfor BOWEN (1 Cdo)  2017
Sgt. Marcel FAVORIN (10 IA Cdo Belgian)  29th December 2016
Cpl. Pierre VANDENDAELE (10 IA Cdo Belgian)  24th December 2016 aged 93
Gordon McKENZIE (3 Cdo Bde Ordnance Field Park)  31st December 2016
Pte Arthur BASELEY (12 & 5 Cdos)  30th December 2016
Jim CROW (1 Cdo)  23rd December 2016 aged 92
Samuel HOOPER (3 Cdo) 16th December 2016 aged 94
Peter 'Jobo' LUCAS (289 Commando Battery RA)  12th December 2016
Robert James ARMSTRONG (2 Cdo Bde Sigs)  4th December 2016
Fred MATTERFACE (59 Ind Cdo Sqn RE) 12th October 2016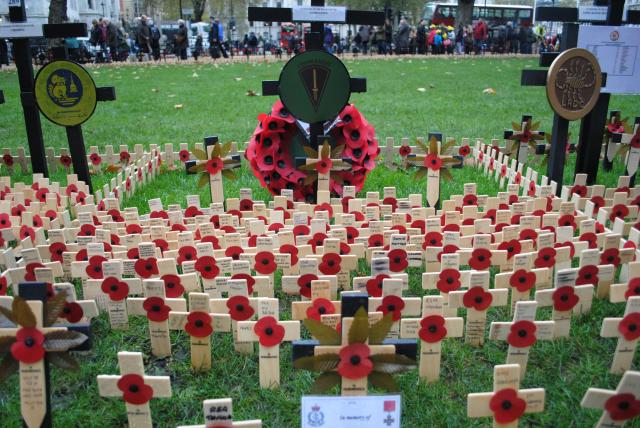 Obituaries from 1946 to the present day
(Listed below alphabetically by surname )
---
Register on our Forum and post any additional information that you may hold.
All content researched and administered by the Commando Veterans Archive www.commandoveterans.org 
---
Association Membership
Registering on the Commando Veterans Archive, or on the Commando Veterans Association Facebook page, does not make you a member of the Association. The Commando Veterans Assciation needs your support and membership. Find out more here.