11 Commando
Primary tabs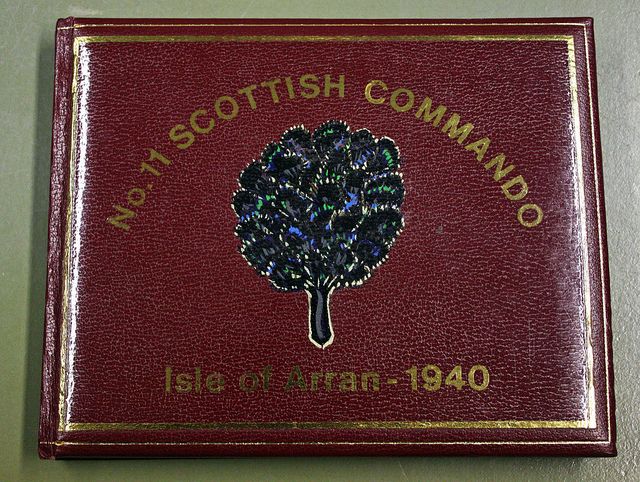 This Commando was formed on 23rd June 1940 in Galashiels. After formation it marched from Galashiels to Ayr and then on to the Isle of Arran for amphibious training.

The Commando sailed to the Middle East at the end of January 1941 its first task was Operation Exporter, the invasion of Vichy French Syria. No 11 Commando as 'C' Battalion Layforce landed against the French defences at the Litani River on 8th June. During this action No 11 lost its Commanding Officer Lt.Col R.R.N. Pedder along with about one quarter of its strength but the Commando acquitted itself admirably and was part of the success of this operation.

After garrison duties in cypress men from the Commando were involved in the now famous raid on the H.Q. of Rommel. In an attempt to kidnap the 'Fox' No 11's new C.O. Lt.Col Geoffrey Keyes devised and put into operation the daring Operation Flipper raid. Parachuting 250 miles behind enemy lines and making their way to the H.Q.overland. Although the outcome was negative the bravery of the men on this operation was of the highest order and Lt Col Keyes received a posthumous Victoria Cross for his part in it.

After this raid the Commando role was changing and No 11 Commando along with Layforce was disbanded due mainly to depleted manpower.
---
View our Gallery images of No 11 Commando
Read a document submitted to us about Layforce
Click/touch No 11 Commando below for additional content, or follow the links below it to specific content entries.
---
Ask Questions / Add Information / Add Photos
Use the Archive Forum for research enquiries, or to add information or photos. [register now]. 

Read some frequently asked questions here 

[FAQ's].
All content is researched and administered by the Commando Veterans Archive. 
---