43RM Commando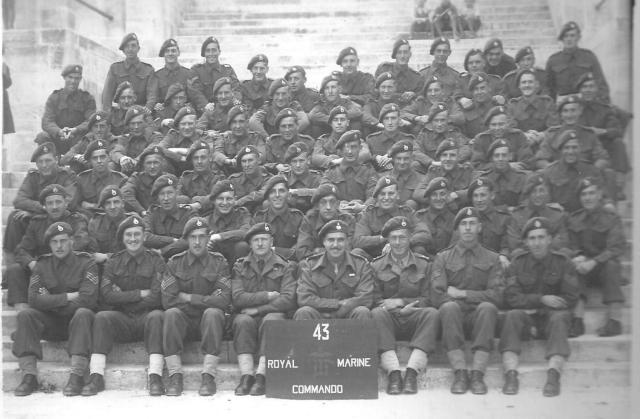 Formed 1st August 1943 and disbanded September 1945. Reformed on 5th September 1961 until disbanded mid-November 1968. In World War 2, the Commando raided Hvar and other targets, Comacchio Spit and the Reno river. Postwar, the Commando participated in NATO Exercises. 
2012 a new 43 Commando RM - officially 43 Commando Fleet Protection Group Royal Marines – is the largest in the Corps and is responsible for protecting the nation's nuclear deterrent as well as taking the fight to modern-day pirates in specialist boarding teams. [Historical note former units - Comacchio Company Royal Marines (1980–1983), Comacchio Group Royal Marines (1983–2001) and Fleet Protection Group Royal Marines (2001-2012)
---
View our Gallery images of 43RM Commando
Click/touch 43RM Commando below for additional content, or follow the links below it to specific content entries.
Unit Archive (excludes gallery):
Association Membership
Registering on the Commando Veterans Archive, or on the Commando Veterans Association Facebook page, does not make you a member of the Association. The Commando Veterans Assciation needs your support and membership. Find out more here.