42 Commando RM
Primary tabs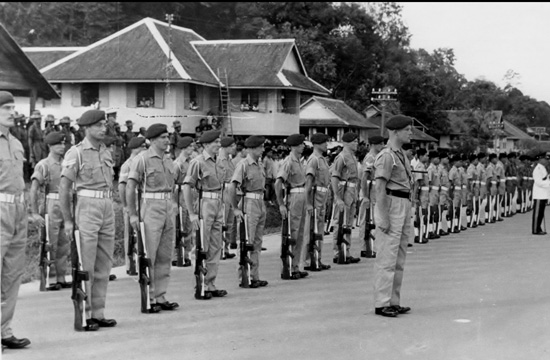 Formed in August 1943 from the disbanded 1st RM Battalion, the Commando saw service in India and Burma. 42 RM Commando took part in the Battle of Kangaw on the 31st January 1945.
Redesignated 42 Commando RM early in 1946, having been 42 RM Commando (Light) since August 1945. Postwar, the Commando operated across the Globe with combat operations in Malaya, Suez, Borneo and Brunei, Northern Ireland, the Falklands, Iraq, and Afghanistan.
42 Commando Royal Marines have been based at Bickleigh Barracks just outside Plymouth, Devon, since the 16th September 1971.
---
Register on our Forum and post any additional information that you may hold.
All content researched and administered by the Commando Veterans Archive www.commandoveterans.org 
---
Association Membership
Registering on the Commando Veterans Archive, or on the Commando Veterans Association Facebook page, does not make you a member of the Association. The Commando Veterans Assciation needs your support and membership. Find out more here.