40 Commando RM
Primary tabs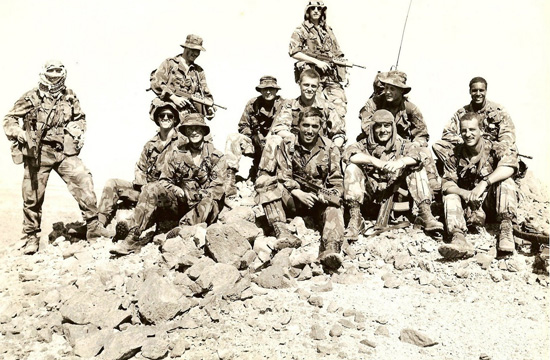 Formed on the 14th February 1942 as The RM Commando, it was briefly known as "A" RM Commando before being designated 40 RM Commando. Served in Dieppe, St Benere, Termoli, Anzio. Comacchio during WW2.
40 RM Commando, and the slightly later formed 41RM Commando, would be the only RM Commando units to consist entirely of volunteers. All Army Commandos were volunteers.
40 RM Commando was disbanded early in October 1945, before reforming as 40 Commando RM when 44 RM Cdo was disbanded and redesignated. 
In January 1948, 40 Commando were sent to Haifa during the Arab Israeli War. It was followed by the two other commando units in the new 3 Commando Brigade RM.
The Commando has since seen service across the Globe from bases in Malta, Cyprus, and the UK, including Hong Kong, Palestine, Malaya, Cyprus, Suez, Brunei and Borneo, Northern Ireland, the Falklands, Iraq, and Afghanistan
---
Register on our Forum and post any additional information that you may hold.
All content researched and administered by the Commando Veterans Archive www.commandoveterans.org 
---
Association Membership
Registering on the Commando Veterans Archive, or on the Commando Veterans Association Facebook page, does not make you a member of the Association. The Commando Veterans Assciation needs your support and membership. Find out more here.