WW2 Commando History - May
Primary tabs
WW2 Commando History - May
There are too many operations and/or notable dates to mention each and every one but here are some. Photo below depicts No 3 Commando officers at Limehouse during training there in the months preceding D Day.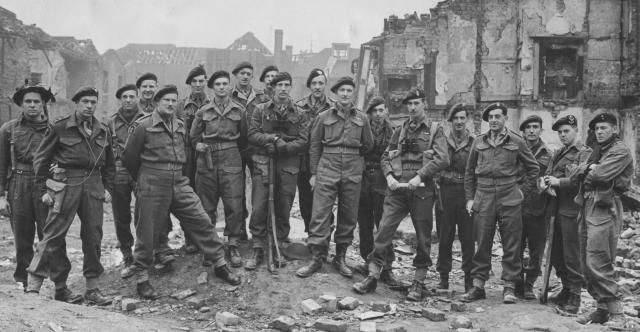 26-31st May 1941 saw 'D' Bn of Layforce / 52ME Commando involved in the defence of Crete. Many were taken prisoner of war through no fault of their own, the ships leaving without them. We have a detailed history of Layforce that can be read HERE . We also have a gallery of photos of Prisoners of War from the later Dieppe and St Nazaire raids. That gallery can be viewed  HERE .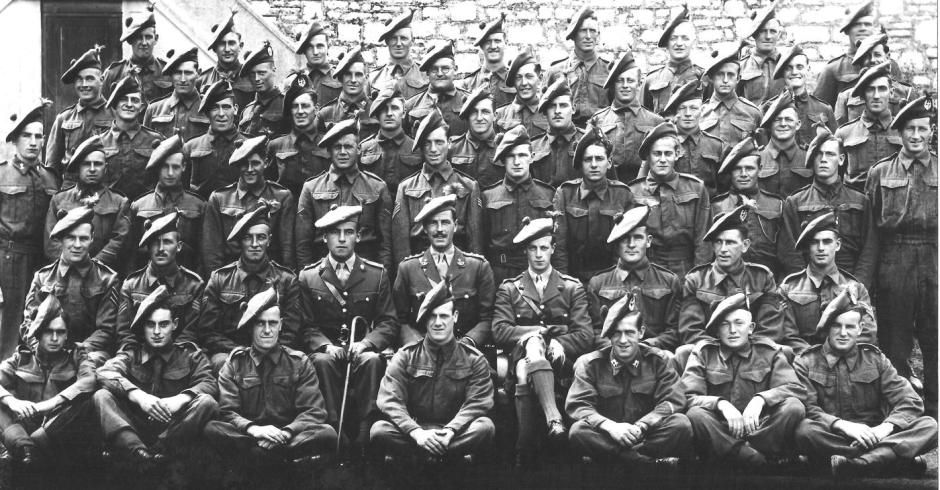 5th May 1942 No 5 Commando were taking part in Operation Ironclad at Diego Suarez, Madagascar. The total campaign lasted 6 months but the bulk of the special work of Combined Operations and the Commandos was concentrated into a few days in early May 1942. Some of the graves of the Fallen can be viewed  HERE . Click/touch the photo to view some No 5 Commandos a few months before in Jan'42.
15-18th May 1944  Hiltforce were taking part in the Tarbrush raids along the French coastline gathering intelligence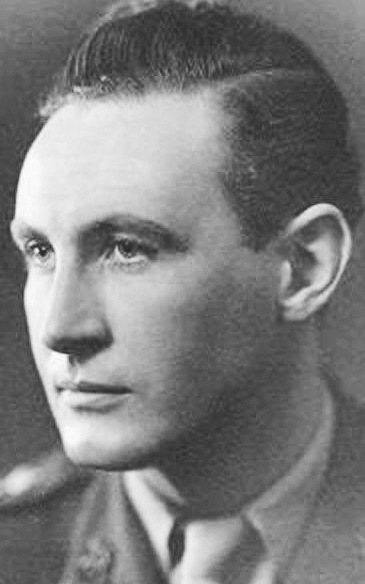 in preparation for D Day. Leading one of these raids was Lieut. George Henry Lane , No 10(IA) Commando 3 troop, who was born on the 18th January 1915 as Dyuri Länyi. Born in Hungary but came to England in the 1930s. 3 troop also known as X troop consisted solely of German speaking refugees. They included different nationalities, primarily German and Austrians, but also Hungarians and Czechs. George Lane was awarded the Military Cross for his part in the commando "Tarbrush" raids on the Pas de Calais coast in May 1944,the citation commending his "tenacity of purpose in obtaining vital information". He died on March 19, 2010, aged 95. His obituary can be read HERE .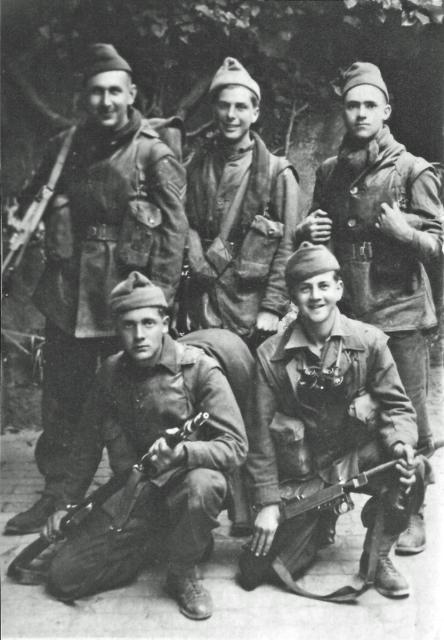 22/23 May 1944 No 2 Army Commando and 43RM Commando, along with one troop from 40RM Commando were taking part in Operation Foothound on Miljet island. This was a large scale raid which is summed up with tongue in cheek by the unknown author of a document we have on No 2 Commando overseas. Follow this link, then follow the instructions to download, and scroll to page 5 of the document HERE .
Click/touch the photo to view a group from 43RM Cdo.
24th May 1944 No 9 Commando were involved in Operation Darlington 11 along the East coast of Italy.
27th May 1944 Issue 25 of the Daily Vis-a-Vis was issued to Commandos operating with the Central Mediteranean Force from the island of Vis giving an update on the progress of the war. To view that document click/touch HERE .
8th May 1945 VE day Victory in Europe day.  Read the message sent out by the C in C 21st Army Group Field Marshall Montgomery by clicking/touching HERE .
---
Register on the Forum to make Research Enquiries. By this method your enquiry will come to the notice of our Research Group and the many knowledgeable members of our Forum.
All content researched and administered by the Commando Veterans Archive www.commandoveterans.org 
---
Association Membership
Registering on the Commando Veterans Archive, or on the Commando Veterans Association Facebook page, does not make you a member of the Association. The Commando Veterans Assciation needs your support and membership. Find out more here.