Operation Avalanche
Primary tabs
Location
Salerno, Italy
Italy
40° 40' 53.1084" N, 14° 46' 12.3168" E
Date commenced:
Thursday, September 9, 1943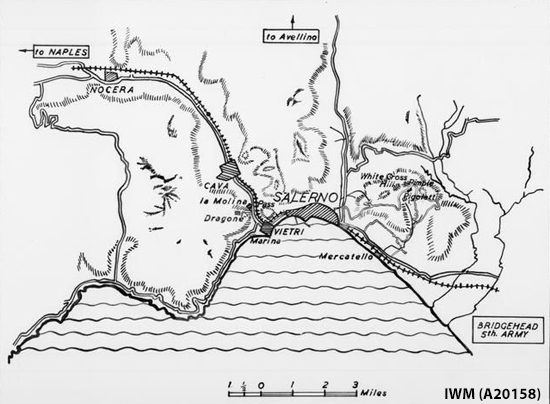 The allied invasion of Italy
Read an account about No 2 Commando involvement in this operation - [View here.]
Commando Roll of Honour for Salerno 9th -20th September 1943 - [View here.]
---
Register on the Forum to make Research Enquiries. By this method your enquiry will come to the notice of our Research Group and the many knowledgeable members of our Forum.
All content researched and administered by the Commando Veterans Archive www.commandoveterans.org 
---