WW2 Commando History - April
Primary tabs
WW2 Commando History - April
There are too many operations and/or notable dates to mention each and every one but here are some. Photo below depicts No 3 Commando officers at Limehouse during training there in the months preceding D Day.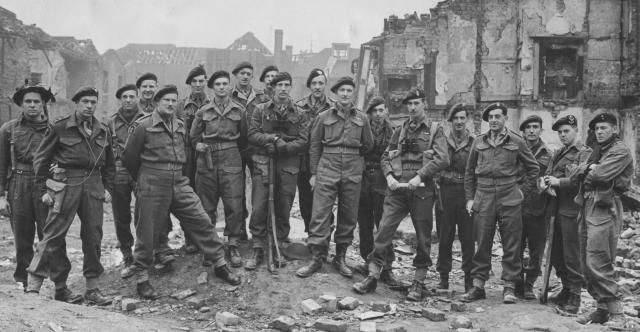 19th April 1941 saw No 7 Commando involved in Operation Addition as part of Layforce ('A' Battalion) at Bardia. We have a detailed history of Layforce that can be read HERE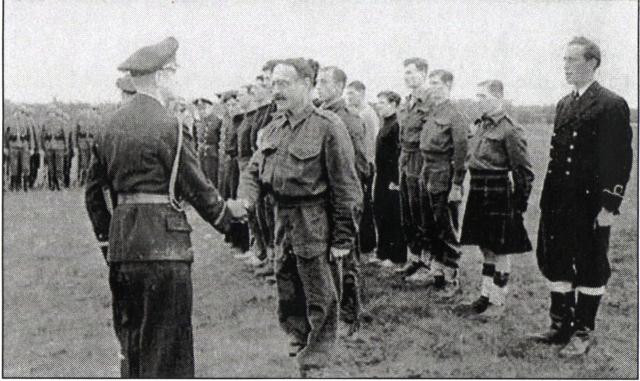 1st April 1942 saw the joint burial service permitted by the Germans for the casualties during Operation Chariot at St Nazaire. Photos of the burial party can be seen HERE. 
A quite unique joint ceremony in a time of world war.
April 1942 also saw No 4 Commando take part in Operation Abercrombie, the raid on Hardelot. We have some interesting information on this raid posted in our forum  which can be viewed HERE
12/14 April 1943  saw the Northforce section of No 12 Commando taking part in Operation Carey in the Norwegian Fjords. No 12 Commando provided a small detachment for 'Chariot' the raid on St.Nazaire. After this raid the Commando split into two, one half operating against the Norwegian Coast , 'Northforce', the remainder operating against the French coast in the Forfar operations. Men from No 12 also operated with the Small Scale Raiding Force (S.S.R.F.)  Click HERE for more photos and information about No 12 Commando.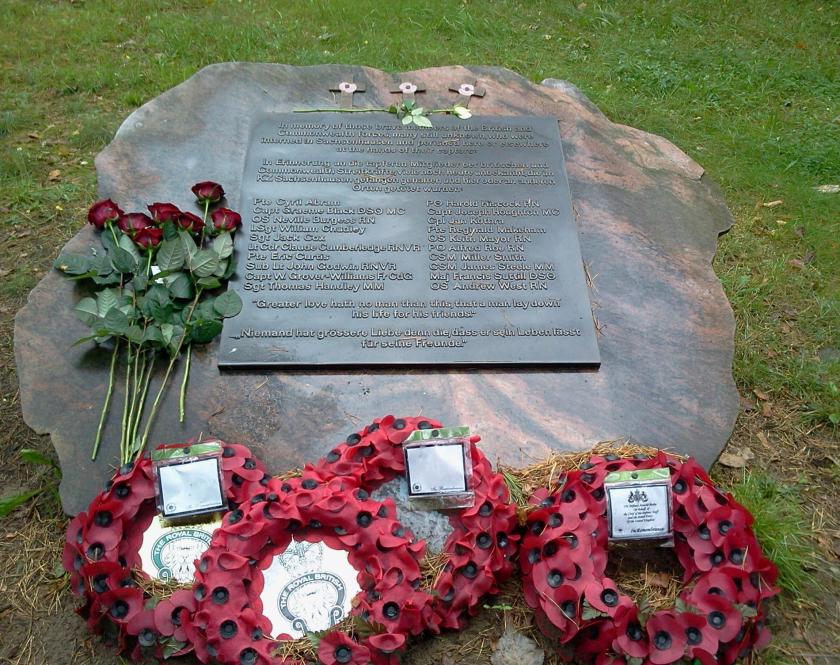 28/29th April 1943 saw a raid on Axis shipping in the harbour at Kopervik, Norway. The raiders managed to sink several ships using limpet mines, but they were eventually captured. The raiders, a No 12 Commando, Sergeant Jack Cox, a RNVR Lieutenant, two Naval Petty Officers and three seaman, were grouped as 14 (Arctic) Commando. They were eventually taken to Sachsenhausen Concentration Camp where they were forced to march 30 miles a day on cobblestones testing german army boots. All but Mayor and Roe were later executed at Sachsenhausen. Mayor and Roe were transferred to Belsen. Mayor was executed there. Roe died of Typhus there. More on the individuals and raid can be found HERE
April-July1944 also saw continued operations in the Far East involving 3 Commando Brigade in the Silchar, Assam, region. The Bde included units from the SBS. The fighting in the campaign was tough and casualties high. Photos of some of the No 5 Commando graves from the Arakan campaign can be seen in our war graves album for Burma (Myanmar) HERE.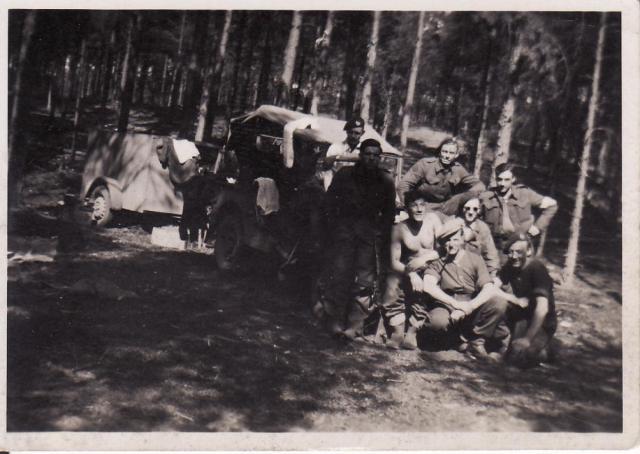 April 1945 saw operations continuing in North West Europe with major river crossings including the rivers Elbe and Aller. We have some good photos in our 46RM Commando gallery from when they were in the area, and the memories of Cpl.Eric Taylor, 46RM Commando, about his experiences of the Elbe crossing are HERE
April 1945  2 Commando Brigade with units from the SAS/SBS were involved in Operations Roast, Pry, Impact, and Impact Royal in the regions of Commachio and the Argenta Gap, Italy. There were many Commando casualties and two of these men would later be awarded the Victoria Cross for their gallantry in separate incidents, Major Anders Lassen and Cpl Thomas Hunter.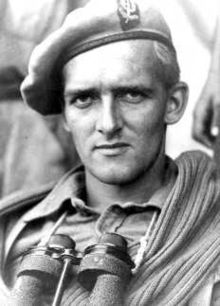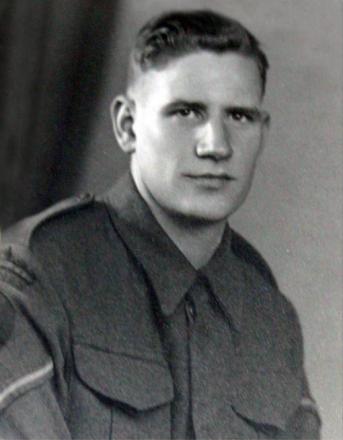 More about Major Lassen is HERE
More about Corporal Hunter is HERE
They are both buried at the Argenta Gap War Cemetery.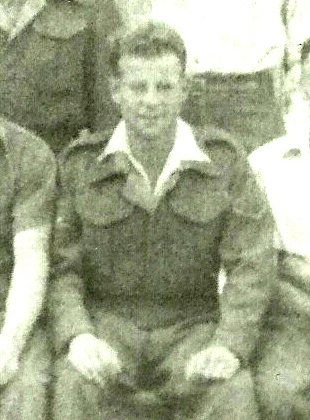 April 1945, 
with only days to go before before VE day, saw many casualties. Just one of those was Tpr. Stephen Greenwood of No 7 Commando. His Commando long since disbanded, Tpr Greenwood was a prisoner of war in Germany. On a march west whilst still a POW, he was killed on 30th April 1945 when they were fired on by a Russian tank at Waganitz. Photos and information about Trooper Greenwood are 
HERE
---
Register on the Forum to make Research Enquiries. By this method your enquiry will come to the notice of our Research Group and the many knowledgeable members of our Forum.
All content researched and administered by the Commando Veterans Archive www.commandoveterans.org 
---
Association Membership
Registering on the Commando Veterans Archive, or on the Commando Veterans Association Facebook page, does not make you a member of the Association. The Commando Veterans Assciation needs your support and membership. Find out more here.