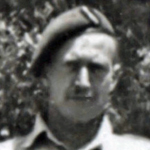 Lance Corporal John Hunter, 5 troop, was killed during the action at Salerno.
We have a document in our Gallery that outlines these details. He "was killed in action at Dragone Hill, Salerno, on the 13th September 1943 " and that he "was buried by the 6th Yorks and Lancs. Location not known."
Click  here to view the document:  Casualties and Missing.