The Commando Veterans Association (CVA) was formed to ensure that the unique spirit, tradition, and camraderie of the Commandos do not fade, but are kept alive for present and future generations. Our website has been developed in order to appeal to all those who have an interest in the Commandos. So if you have earned the right to wear the coveted Green Beret and served with Commando Forces at anytime from their inception in 1940 through to the present day, or if you are a family member or a friend of the Commandos, you are as equally welcome to enjoy and hopefully add to our site.
Please feel free to pay tribute, research or simply satisfy the curiosity that you may have about the proud history of the Commandos.
To apply to join our Association as either a Full Member (Commandos) or Associate Member (families and friends), simply download the relevant application form, complete it in full and pop it in the post as directed on the form. You will receive your membership pack including membership card and a copy of our most recent newsletter 'Dispatches' which includes information on our Association and planned events. Now sit back and enjoy our website content about all aspects of Commando history and the Commandos themselves, and pass on our details to any Commandos you may know, or indeed anyone you think may have an interest.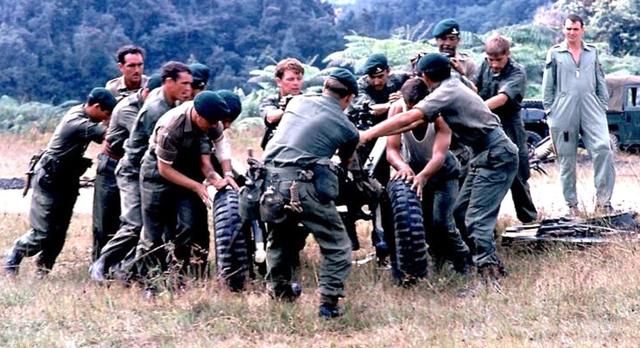 95 Commando RA gun crew in the Cameron Highlands, Malaya.1970
Looking for Information?
If you are looking for any kind of specific information regarding the Commandos , whether on units, campaigns, equipment, insignia etc, or information on individuals who have served in the Commandos, then please visit our website forum here. On registering you will be able to create a post in the Looking for Information sections and add the many questions that you may have. If seeking information on a family member we would strongly urge you to initially check with all your extended family for any information or photos they may have hidden away before making your enquiry. Good luck with your research.
---
Can you help the CVA
Do you have some time and the necessary skills to help us maintain and improve on the work we do. The CVA is looking for volunteers with certain skills whom we could call on occasionally for the odd bit of free help or advice. If you want to know more click on this link to the Forum message with more details: Volunteer to help the CVA.
---
WW2 Commando History - December
There are too many operations and/or notable dates to mention each and every one but here are some.
27th December 1941 Operation Archery - a combined force operation involving, amongst others, No 3 Commando and one and a half troops of No 2 Commando. The Force Commander was Brig J.C. Haydon, DSO OBE, Special Service Bde. The senior commander ashore was Lt Col J.F. Durnford-Slater, No 3 Commando. The intention was to carry out a raid on military and economic objectives in the vicinity of Vaagso Island with the object of harassing the coastal defences of south west Norway, and diverting the attention of the enemy naval and air forces from Operation Anklet which was also taking place but had no air support.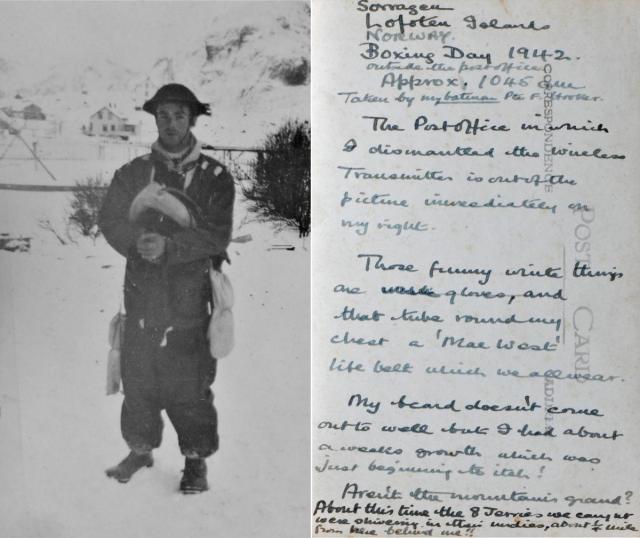 26th December 1941 Operation Anklet - 300 men from No 12 Commando, and some from the Royal Norwegian Army, landed on the Lofoten Islands about 300 miles North of Vaagso. Since the first Lofoten raid in March such operations were seen as a useful tactic to confuse the enemy and consequently divert enemy forces for future defence. Lt Cotton Minchin, serving with No 12 Cdo wrote a few notes on a picture of him during the raid. He went onto become Chief Instructor at the Commando Depot. He was killed in action in 1945 whilst attached to 43RM Commando.
To view that photo and the few notes click here

December 1941 saw preparations being finalised for the opening of the new Commando Depot at Achnacarry in the New Year. Prior to this Commando training had not been fully centralised, each Commando being responsible for its own training, utilising the new skills that many of them learnt on courses at Training Centres such as STC Lochailort which pioneered the Commando training that would continue and develop at Achnacarry. Allied countries would also send their best troops for such elite training with some of the earliest being those from America.

December 1942 saw operations continuing in North Africa involving Nos 1 and 6 Commandos and US Forces attached to the Commandos. The Commandos and Rangers saw action at Bizerte and Bone. We have a gallery with some detail about the US Rangers here 1st US Rangers


December 1942 also saw groups, other than Commandos, being involved in raids, the most notable of which was Operation Frankton, an attack on Axis ships running blockade at Bordeaux, conducted by a small group of Marines from the Royal Marines Boom Patrol Detachment led by Major Blondie Hasler. The raid and courage of those who took part gave rise to the book and the film "Cockleshell Heroes". Read more about the raid and the men here Operation Frankton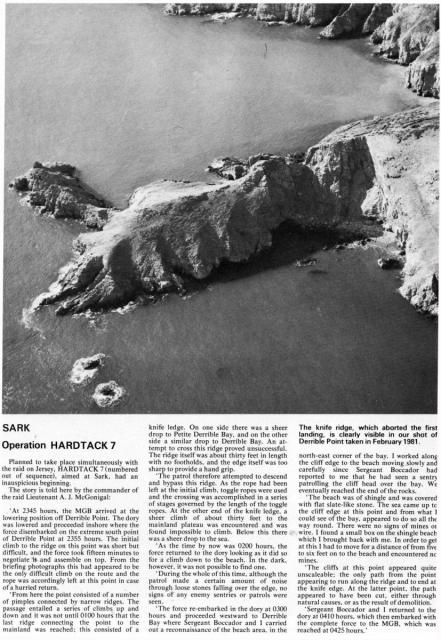 25th and 27th December 1943 Operation Hardtack 7. These 2 raids were on the Island of Sark involving Commandos from No 10 Inter Allied Commando. To read more about the raid and the men follow this link Operation Hardtack 7

We have an ongoing project to record photos of Commando War Graves. If you can help with any photos please let us know. The graves of many of The Fallen from these operations and others are in our gallery here Commando War Graves

29th and 30th December 1943 Operation Partridge - No 9 Army Commando and 40RM Commando were engaged in fighting along the Garigliano River, Italy. More about No 9 Commando operations overseas can be found here No 9 Commando history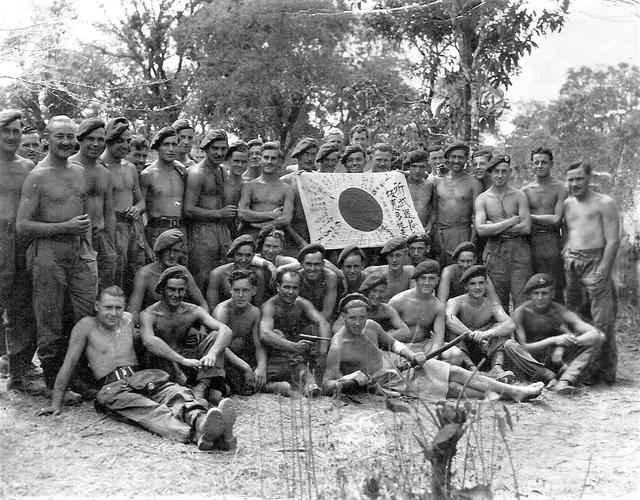 Throughout November/December 1944 operations took place in the Far East involving 3 Commando Brigade (Nos 1 and 5 Army Commandos with Nos 42 and 44 RM Commando), and the SBS. This included extensive patrolling in the Mundaw Hills, Arakan, and Recce patrols to areas such as Ramree and Elizabeth islands, Ondaw, Donbaik and Indin in Burma. We have some excellent photos in our gallery of these units including the SBS.


Discover more about 2 SBS here 2 SBS gallery.
---
Forthcoming events
The Commando Veterans Association organize and attend events throughout the year. Click here to see what's coming up.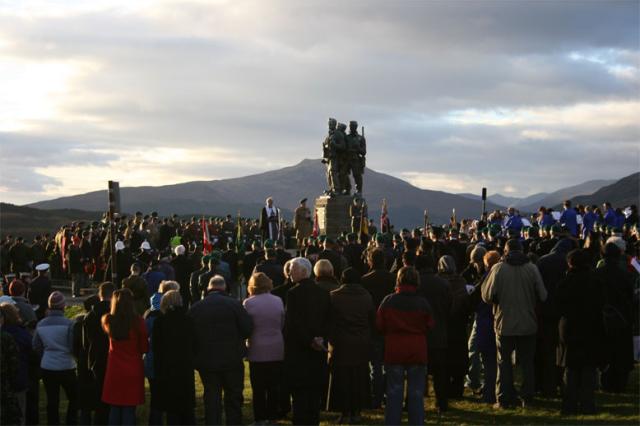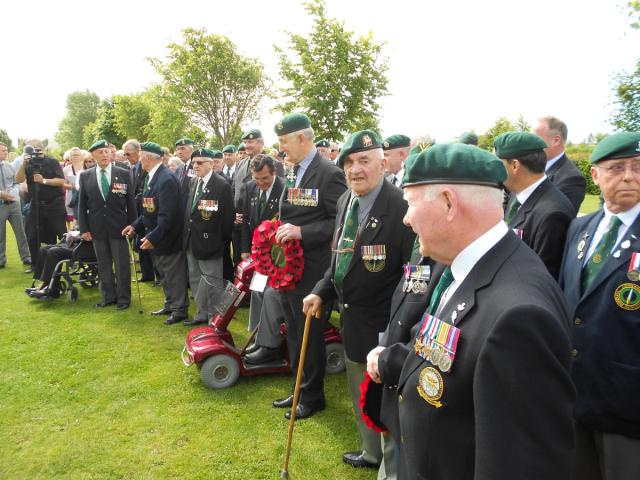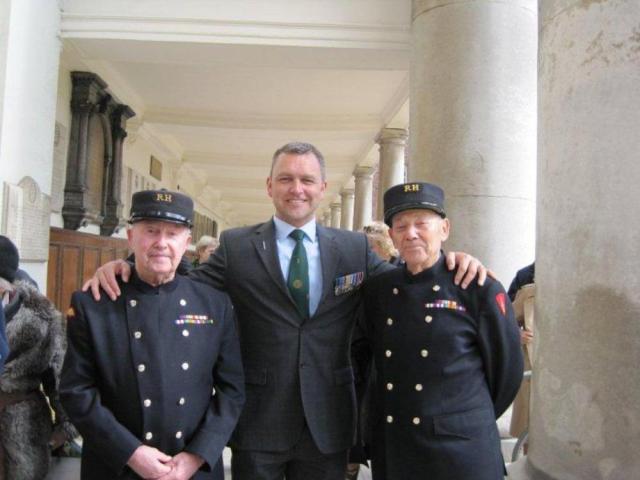 ---
Commando Obituaries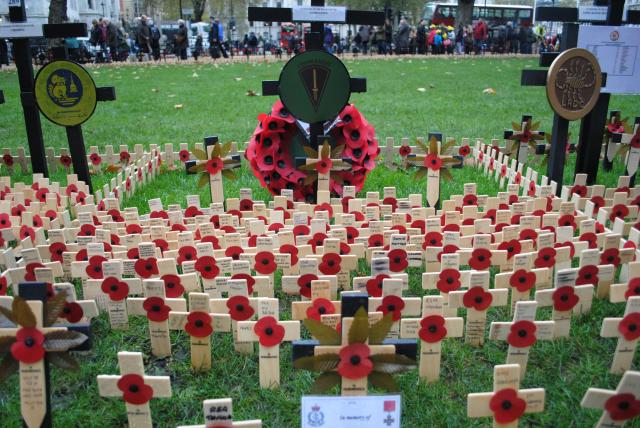 The Commando Prayer
Teach us, good Lord, to serve thee as thou deservest;
to give and not to count the cost;
to fight and not to heed the wounds;
to toil and not to seek for rest;
to labour and not to ask for any reward,
save that of knowing that we do thy will;
through Jesus Christ our Lord. Amen.

Commando Obituaries - We shall remember them
---
Latest CVA News and Information
---
CVA Annual Raffle Winners
The result of our Annual Draw, names, ticket numbers, and prizes are now on the Forum here Annual Draw result. Congratulations to all the lucky winners, and to those who were unsuccessful - buy more tickets next year !
CVA Membership Subscriptions
Please ensure that your membership is paid and up to date. This enables the CVA to continue in good form. If you are unsure please contact our National Secretary - Joe Murtagh, . Many thanks.

nb. registering on the forum does not make you a member. Click here to download the application form and apply for membership CVA membership application form
Dispatches
Dispatches is issued to all who are members of the CVA. We rely on the content submitted by you for future editions. If you would like anything included in future editions please contact the Editor Pete Rogers or Joe Murtagh. If you have not received a copy and/or wish to check your subscription is up to date contact our National Secretary.
Map of the Achnacarry Grounds as they were in 1947
If you trained at Achnacarry and can provide any information at all on the buildings shown please contact us. We would be delighted to know more about your memories of the CBTC. To view the map click here.
New and exciting proposal for a Commando Trail in Lochaber
Lochaber Archaeological Society is preparing an application for funding to highlight the pivotal role that the the Achnacarry Estate and other parts of Lochaber played in the wartime Commando Training. If successful a Commando Trail could be built with smart phone points that will automatically connect users to the relevant pages of the CVA website. Robert Cairns, Chairman of the Society, and our National Secretary Joe Murtagh, are hopeful that approval would lead to the commencement of the early part of the project in October, with completion in 2014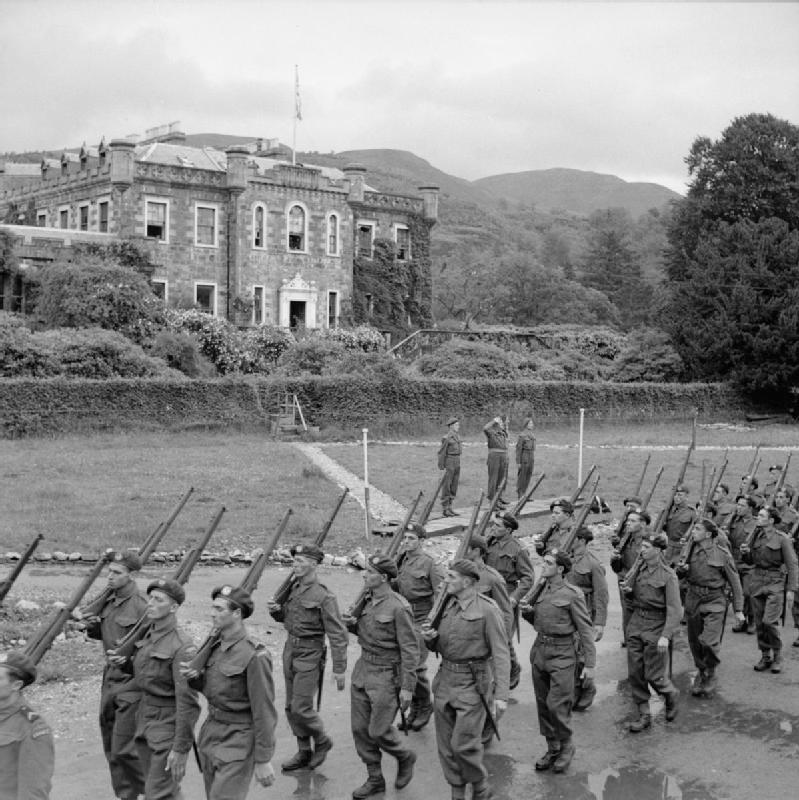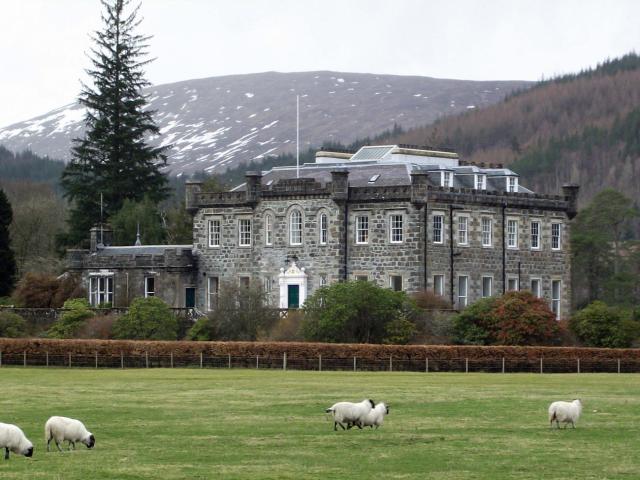 ***Latest Oct'13*** Bid submitted awaiting outcome

Unveiling of the Army Commando Memorial Roll of Honour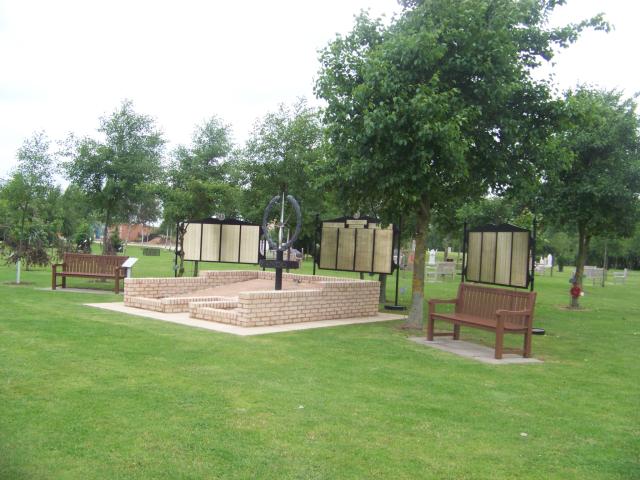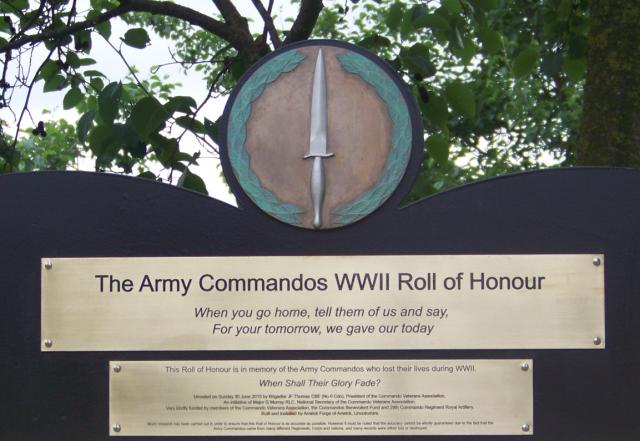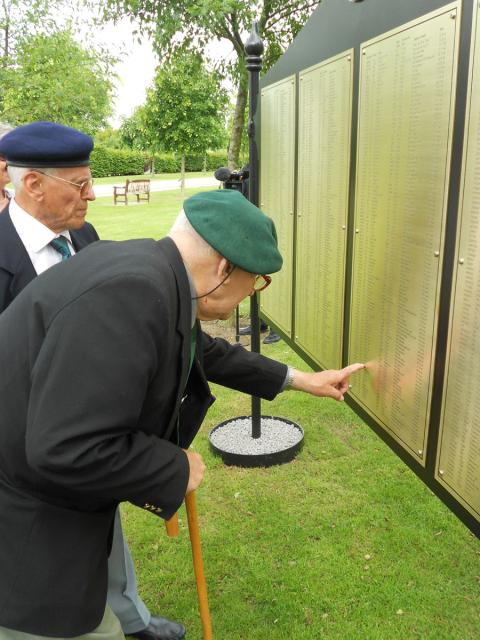 The CVA held its annual Summer Service over the weekend of 29th/30th June 2013. This years event culminated on the Sunday with the unveiling of the new Army Commando ROH Wall at the National Memorial Arboretum alongside the impressive Army Commando Memorial. A great turnout by serving Commandos, our Veterans, families, and friends, coupled with the good weather, made for an unforgettable experience. Join us there next year !
To view the photos of our Summer Service and the unveiling of the new ROH memorial click on this link CVA Summer Service.
---
The Commandos in the beginning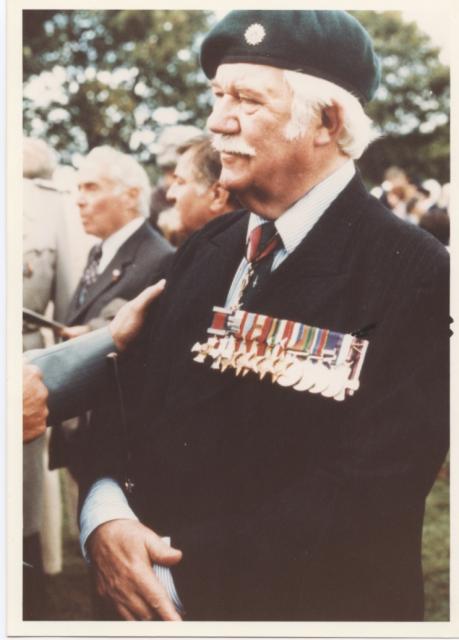 "The thirty-eight Battle Honours awarded to the Army commandos serve as a Prologue to this brief history of their five years' Active Service."

"A résumé of the wartime Army Commandos" by Brig Peter Young DSO MC
---
Films about Commandos
Amongst the many topics on our forum is one containing links to film or other archived media relating to Commandos.

Why not have a browse by clicking here.
---
Lord Lovat Interview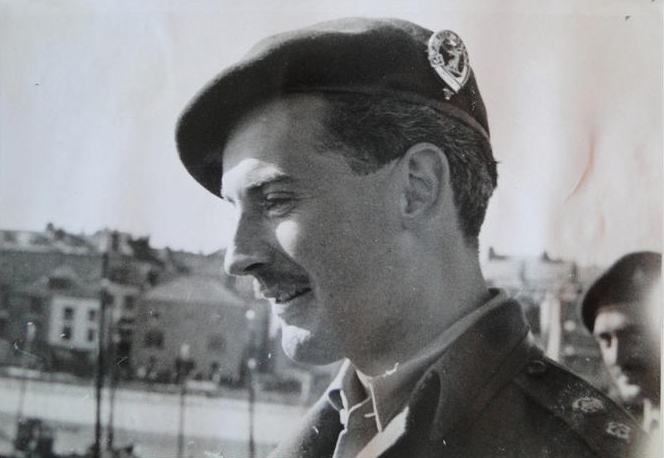 This is an interview with Lord Lovat recorded in 1978 in Inverness before his attendance at a reunion of the Commando Association.
The first speaker is Henry Brown OBE who compiled this iterview onto a tribute tape for the Army Commandos.
Lord Lovat tells of some of his memories of D-Day as the Commander of 1 Commando Brigade who spearheaded the D-Day assault.
The tape was kindly donated by Ray Brooks son of Ernie Brooks No 4 Commando, implemented by John Mewett, and converted to MP3 by Mike Thomas at Yellow Wall studios Lockington Liecs.
Your browser doesn't support HTML5 audio, right-click here and "save as" to download the file and play.
---