9 Assault Squadron RM
There may be additional content elsewhere such as in our Photo Gallery and Forum.
Displaying 1 - 2 of 2
1 Assault Group Royal Marines is the lead for amphibious warfare and Royal Navy board and search training. The group is tasked with training and developing core amphibious and surface assault skills and equipment.    It is also tasked with parenting the Assault Squadrons of the Royal Marines (ASRMs) and their Landing Craft detachments which are assigned to the amphibious assault ships.    On the 2nd August 2013, 1 AGRM and 10 Training Squadron moved into their new home at RM Tamar in Devonport.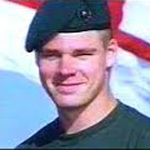 Marine Christopher Maddison, 9 Assault Sqn. RM, died of shrapnel wounds after his landing craft came under fire on a river patrol near Basra last March. An initial investigation by the Royal Military Police blamed his death on an Iraqi ambush, but a Royal Navy board of inquiry concluded that he had been killed by fire from his own side.
---
Ask questions / Add information
Use our Forum for research enquiries, or to add information or photos. [register now]. 
Your message will then be seen by our Research Group and the many knowledgeable members of our Forum. 

Read some frequently asked questions here 

[FAQ's].
All content is researched and administered by the Commando Veterans Archive. 
---