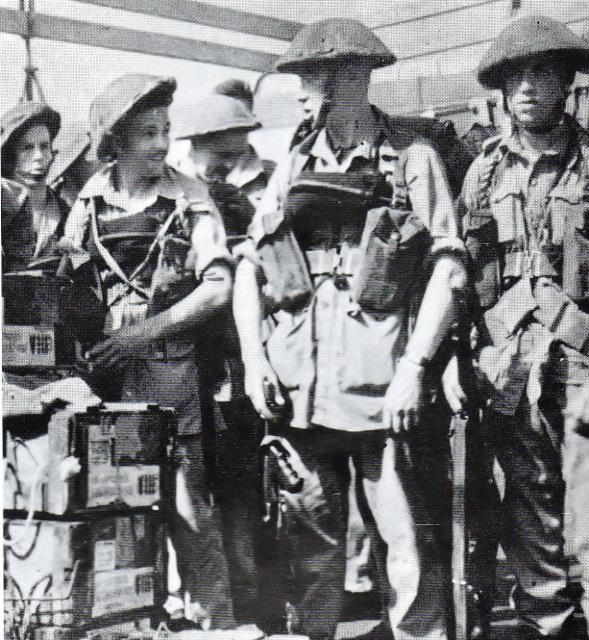 Formed as No. 41 Royal Marine Commando, Royal Marines, on the 10th October 1942 primarily from the 8th RM Battalion.  Their operations included Salerno, Orne, Walcheren, before disbanding 20th February 1946. 
Reformed 16th August 1950 as 41 (Independent) Commando and served in Korea. 41 Commando was disbanded again on the 22nd February 1952.
It was once again reformed on the 31st March 1960 as 41 Commando RM and served in Kenya, Norway and the West Indies. The Commando was disbanded again on the 30th April 1977  but reformed in the autumn of that year. The commando went on to operations in Cyprus and Northern Ireland.
In 1981 they were again disbanded at Deal, Kent.
---
View our Gallery images of 41RM Commando
Click/touch 41RM Commando below for additional content, or follow the links below it to specific content entries.