'History and Training 1940 -1945'
Primary tabs
Introduction
The following pages, compiled by the Commando Veterans Archive and published on the 10th February 2014, are designed to give the reader an insight into Commando history and training, and of the close association that has developed since then, between serving Commandos, Veterans, and their families, in the many areas such as Lochaber where they trained in WW2, and the places where they train nowadays. This section also includes an hour long film made about their WW2 training.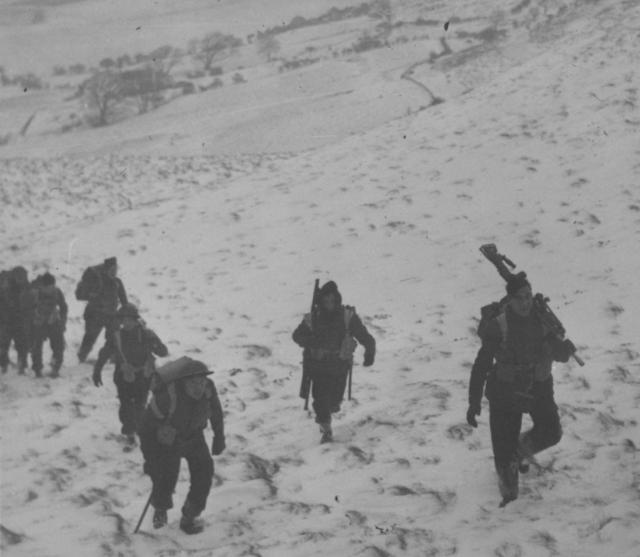 Ever since its unveiling (see photo below) in 1952 by Her Majesty the Queen Mother serving Commandos and veterans gather at the Commando Memorial at Spean Bridge on Remembrance Sunday. A simple service of remembrance preceeded by a short march up the hill, where they are joined by their families and friends, as well as local people. Today the Commando Veterans Association continues to work with local people, officials, and schools, to make this annual event one truly to be proud of and fitting to the memory of all Commandos. To view some images click or touch the photo below.
So what was expected of a Commando when they were first formed ? The following pages include a transcript of the document written in 1940 by Lt Col Charles Newman VC entitled "Service in a Commando" . This document outlines some of the physical and other attributes required. You will also read about the early Commando training before Achnacarry became the Commando Basic Training Centre, followed by an insight into Commando history since, including what is expected of a Commando nowadays.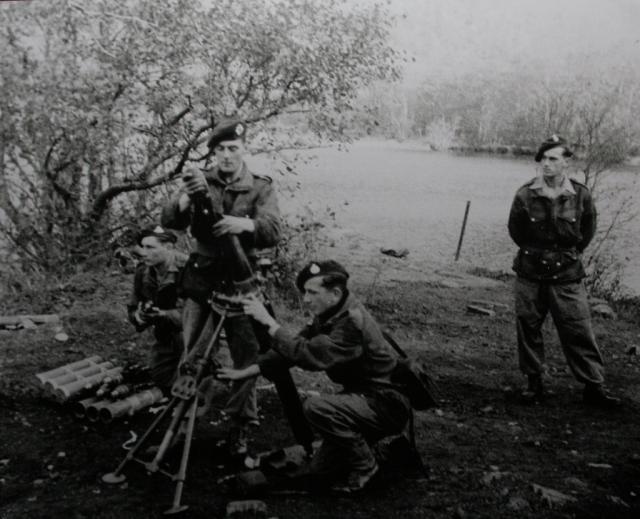 Credit for much of the information included in this section must go to the authors and former Army Commandos,
Major James Dunning
and
Captain Donald Gilchrist
. Their books 'It Had to be Tough' and 'Castle Commando' detail every aspect of what it was like and are highly recommended by the Commando Veterans Archive.
Purchase James Dunning's book here It Had to be Tough
We have a section in our gallery dedicated to commando training and also a Training Centres Roll of Honour [view......].
© Commando Veterans Archive  2014.
---
* The original Commando Association stood down in 2005. Some members then formed a new group, the Commando Veterans Association. In June 2019 the Commando Veterans Association changed it's title to Commando Association.
Read on from below......
---
Ask Questions / Add Information / Add Photos
Use the Archive Forum for research enquiries, or to add information or photos. [register now]. 
Photos will be reviewed and added to the Archive if appropriate. 

Read some frequently asked questions here 

[FAQ's].
All content is researched and administered by the Commando Veterans Archive. 
---