WW2 Monthly History - August
Primary tabs
There are too many operations and/or notable dates to mention each and every one but here are some. Touch/click photos or highlighted words for more information.
---
18/25 August 1941 Operation Gauntlet, a Combined Operations raid on the island of Spitsbergen with units from the Canadian and Free French along with the British including the Special Service Brigade.  
---
14/15 August 1942 Operation Barricade, a group from the Small Scale Raiding Force (SSRF), also referred to as 62 Commando, attacked a radar post at Pointe de Saire near Barfleur, crossing the Channel using a MTB. 
---
19th August 1942 Operation Jubilee, the Combined Operations raid at Dieppe. This raid is well documented and resulted in heavy Allied losses. The primary Commando units involved were Nos 3 & 4 Army Commandos and No. 40 Royal Marine Commando.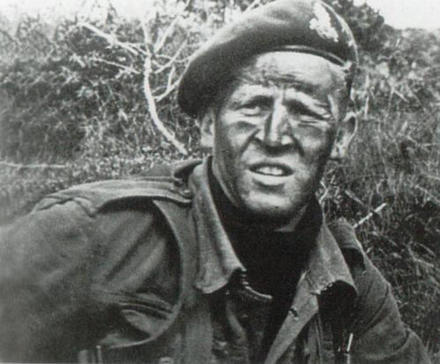 Amongst the many gallantry medals awarded was that of the Victoria Cross to Captain Patrick Anthony Porteous, No 4 Commando.
Read more about him [here....].
His citation, along with those of all the Commando Victoria Cross recipients, can be found here in our [Victoria Cross ] section.
---
A Nominal Roll of those from No 4 Commando who took part can be viewed [here....].
A ROH for the Commando Fallen at Dieppe with links to any Gallery entries we have can be found [here....].
The graves of some of the fallen during this operation can be viewed on this link to our gallery for [Dieppe Canadian War Cemetery.]
---
Amongst those who accompanied the Commandos were some from the Ist Ranger Bn., United States Army, including Lieutenant Edward Loustalot who was amongst those killed in action. Read more about him [here....].
We have a gallery album with information and photos about the US Rangers, including the diary of Leilyn Young which contains a great amount of detail of his journey to the UK, and his training and time with the Commandos : [US Rangers Gallery.]
---
August 1943 saw the continuation of the Forfar raids along the French coastline involving men from No 12 Commando, the SSRF, and the SBS.
---
15/16th August 1943 No 2 Commando were involved in Operation Blackcock at Scaletta, Sicily.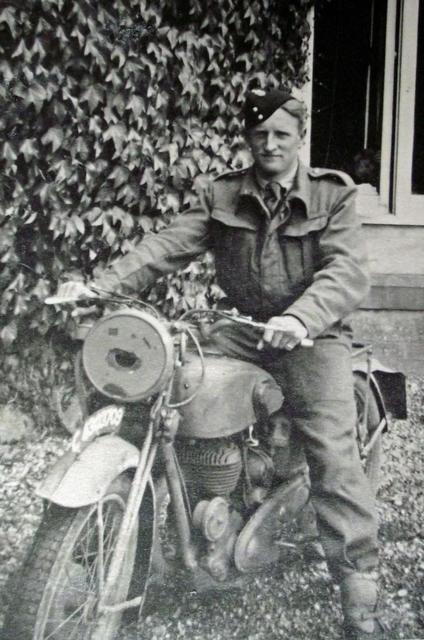 During this operation No 2 Cdo. Captain Dickie Hooper [view] was awarded the Military Cross, "Captain Hooper led his troop, No.6, with great gallantry and determination in the street fighting in Scaletta village in the early morning of the 16th August 1943, which resulted after the Commando landing just North of this village. In this action with German troops, he was wounded in the shoulder by a rifle bullet. After his area of the village was cleared, he continued to lead his troop to its correct position, three miles further down the coast. Later the troop was ordered to march North on the road to Messina, Captain Hooper again leading until restrained by the medical authorities, and removed to the casualty clearing station."
Captain Hooper also took part in the Commando raids at Vaagso, and St Nazaire where he was badly wounded. (L.G.18.11.43) . 
Amongst the casualties at Scaletta were Lieutenant John Jeffreys, Sergeant Anthony Patrick Duffy and Gunner Edward Cox. Images of all 3 men and many other of the No Commando Fallen throughout the war can be viewed here:  [No 2 Commando FALLEN]
---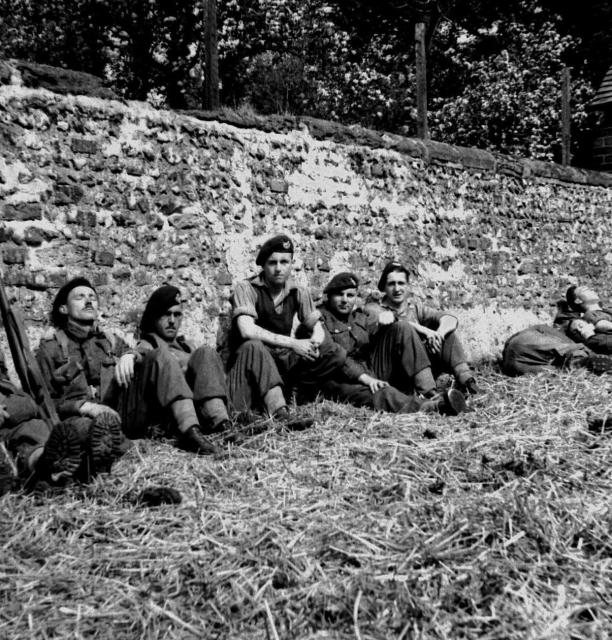 August 1944 saw the continued advance into NW Europe after D day with heavy fighting in many areas. Thousands of British and Allied troops took part in these landings. The Commando Units involved were HQ Commando Group, Nos. 1 and 4 Commando Brigades, and troops from No.10(IA) Commando. Much has been written in the past about the landings and we could not hope to cover it in this small piece. Our thoughts are with them all. Suffice to say that those Commandos who made that original journey and did not come home are remembered with honour. Some of their graves can be seen in our War Graves albums for France [here....].
---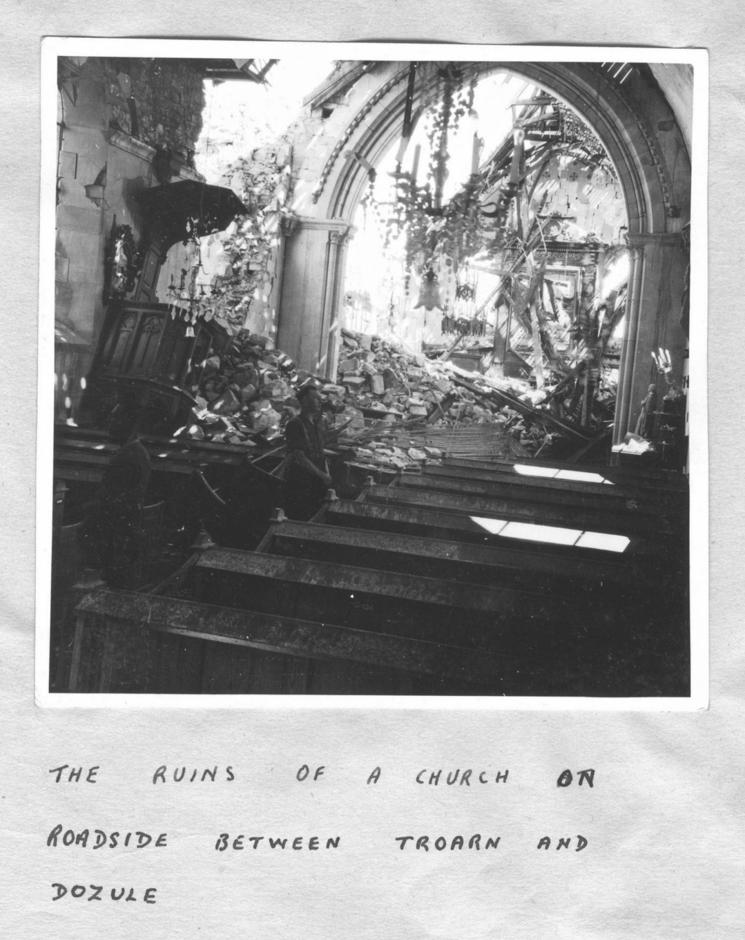 On the 19/20th Aug.'44 units from No 1 Special Service Brigade were involved in action crossing the River Dives, whilst No 4 Special Service Brigade were in action in the Dozule region of Normandy. The photo taken by L/Cpl Emmerson who served in 1 Special Service Bde. depicts the ruins of a Church near Dozule. More of his many excellent photos can be found in our No 1 Special Service Brigade gallery album [view....].
Some photos of the Normandy invasion can be found here:
 [Normandy - Operation Overlord.]
---
VJ Day 15 August 1945
Victory over Japan would come at a heavy price, and Victory over Japan Day (VJ Day) marks the day Japan surrendered on the 15 August 1945, which in effect ended the Second World War.
Commandos who never came home from the Far East
The full WW2 Commando ROH can be searched here
[view....]
.
---
Ask Questions / Add Information / Add Photos
Use the Archive Forum for research enquiries, or to add information or photos. [register now]. 
Photos will be reviewed and added to the Archive if appropriate. 

Read some frequently asked questions here 

[FAQ's].
All content is researched and administered by the Commando Veterans Archive. 
---