'St. Nazaire - Operation Chariot'
Primary tabs
Location
St Nazaire, France
France
47° 16' 29.712" N, 2° 11' 57.264" W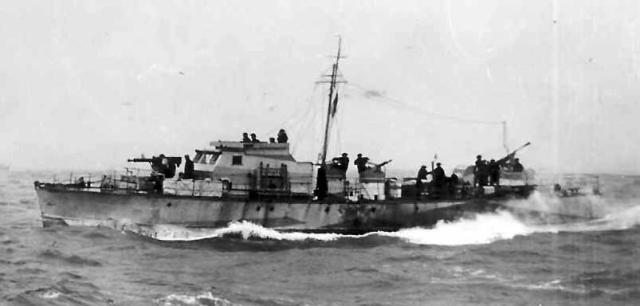 St Nazaire, France
A Combined Operations raid on the dry dock at St Nazaire led by No.2 Commando who were supported by small detachments from Nos 1, 3, 4, 5, 9 and 12 Commandos. Transported on board HMS Campbeltown which, packed with hidden explosives, rammed the dock gates, and a fleet of 18 smaller vessels, the Commandos stormed ashore and succeeded in demolishing much of the infrastructure of the dock operating mechanism. The explosives on HMS Campbetown later detonated causing severe damage to the dock and its gates.
Great gallantry was displayed by the raiders and there were many casualties amongst the Commando and Naval personnel.
The following were awarded the Victoria Cross, the United Kingdom's highest gallantry award for bravery in the face of the enemy:
Lieutenant Colonel Augustus Charles Newman, No 2 Commando
Commander Robert Edward Dudley Ryder, Royal Navy
Lieutenant Commander Stephen Haldane Beattie, Royal Navy
Sergeant Thomas Frank Durrant, No 1 Commando
Able Seaman William Alfred Savage, Royal Navy
---
Read more about the Commandos who took part [ HERE..... ].
The names of those from the Navy  are listed here : Naval Personnel
Numerous images are in our Gallery here: St. Nazaire Gallery
---
---
Ask Questions / Add Information / Add Photos
Use the Archive Forum for research enquiries, or to add information or photos. [register now]. 
Photos will be reviewed and added to the Archive if appropriate. 

Read some frequently asked questions here 

[FAQ's].
All content is researched and administered by the Commando Veterans Archive. 
---