5 troop (Norwegian)
Primary tabs
5 Troop History
The decision to contribute a Norwegian force was made following an inquiry from War Office to the Norwegian High Command in the spring of 1942.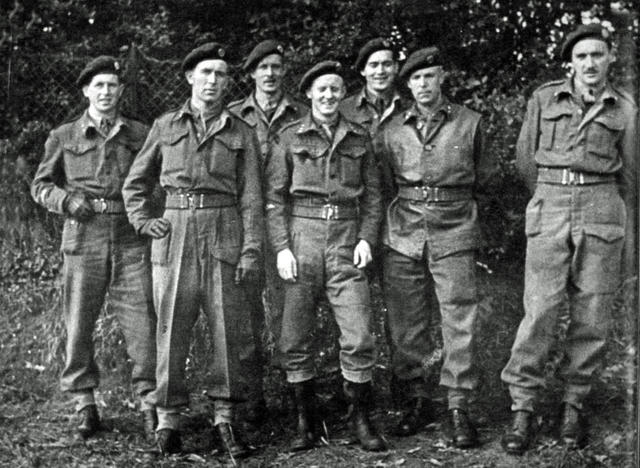 5 Troop was formed from 2 platoons of the 4th Mountain Company, Norwegian Brigade, commanded by Captain Rolf Hauge. They were selected because they had recently completed battle training at Fort William, Scotland, and were supplemented with volunteers from the Brigade's other companies. 
5 Troop entered active duty immediatedly after completing a three-week "Commando Hardening Course" at Achnacarry. 
12 of the Commandos led by Lieutenant Harald Risnes were attached to No 12 Commando. They operated from Shetland taking part in raids on the Norwegian coast by 30th MTB Flotilla (later designated 54th 'Norwegian' MTB Flotilla). 
In December 1942, a detachment of 8 men under command of 2nd Lt Kaspar Gudmundseth was transfered to Special Commando Boating Group, No 14 Commando. SCBG was made up of Canadians and Norwegians led by British polar explorers (Sir Peter Scott, David Haig-Thomas, Andrew Croft, Andrew Courtland and others). They specialised in using canoes and kayaks for limpet attacks in Arctic waters.
Around 120 Norwegians were attached to 5 Troop in the period 1942-1945.
Follow this link for the Nominal Roll for No 10 Commando
---
Ask Questions / Add Information / Add Photos
Use the Archive Forum for research enquiries, or to add information or photos. [register now]. 

Read some frequently asked questions here 

[FAQ's].
All content is researched and administered by the Commando Veterans Archive. 
---