WW2 Commando History - June
Primary tabs
WW2 Commando History - June
There are too many operations and/or notable dates to mention each and every one but here are some. Touch/click photos for more information.
24th/25th June 1940 Operation Collar, a raid on the coast of France by men from the Independent Companies grouped together as No 11 Ind. Coy. and led by Major Ronnie Tod and accompanied by Lt Col. Dudley Clarke acting as an observer. Our gallery for the Independent Companies can be viewed HERE .
8th June 1941 Operation Exporter.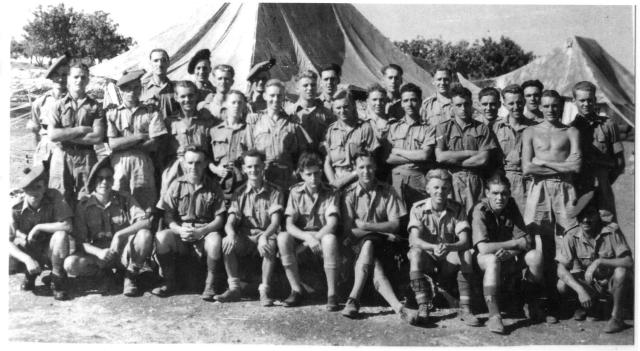 The original objective assigned to 'C' Bn of Layforce (11 Scottish Commando) was to land on two beaches to the north of the River Litani and one to the south, seize and hold the Qasmiye bridge over it until relieved by 21 Australian Infantry Brigade. Of the 406 men that landed 130 were killed or wounded in nearly 29 hours of fighting. The dead included the Commanding Officer, Lt Col Dick Pedder. We have an excellent gallery of photos of men from No 11 Commando that can be viewed HERE. A book by Ian McHarg provides some comprehensive background information on the battle and is available either as a hard copy,or, for a donation to Help for Heroes - as an ebook download from his website Litani River.
3rd June 1942 Operation Bristle, a raid on the French coast North of Plage St. Cecily by men from No 1 Commando. More can be read about this raid on our Forum HERE .
6th June 1944 as we all I am sure realise is the 70th Anniversary of the D Day landings.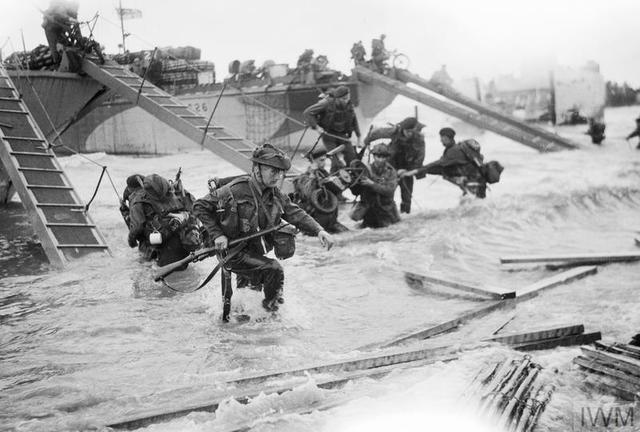 Thousands of British and Allied troops took part in these landings. The Commando Units involved were HQ Commando group, Nos. 1 and 4 Commando Brigades, and troops from No.10(IA) Commando. Much has been written in the past about the landings and we could not hope to cover it in this small piece. We have some of our Veterans and members over there for the 70th anniversary events. However many more will be at home unable to have made the journey, along with many relatives who lost family members during Operation Overlord. Our thoughts are with them all. Suffice to say that those Commandos who made that original journey and did not come home are remembered with honour. Some of their graves can be seen in our War Graves albums for France HERE .
June 1944 Let us not forget that Commando operations around the world were still taking place at this time. To name a few, No 5 Commando and 44RM Commando were involved in Operation Silchar in Assam. No. 2 Commando and 40 & 43RM Commandos were involved in Operation Flounced at Brac island, Yugoslavia. No 9 Commando were taking part in Operation Pipsqueak on the East coast of Italy. 
---
Register on the Forum to make Research Enquiries. By this method your enquiry will come to the notice of our Research Group and the many knowledgeable members of our Forum.
All content researched and administered by the Commando Veterans Archive www.commandoveterans.org 
---
Association Membership
Registering on the Commando Veterans Archive, or on the Commando Veterans Association Facebook page, does not make you a member of the Association. The Commando Veterans Assciation needs your support and membership. Find out more here.