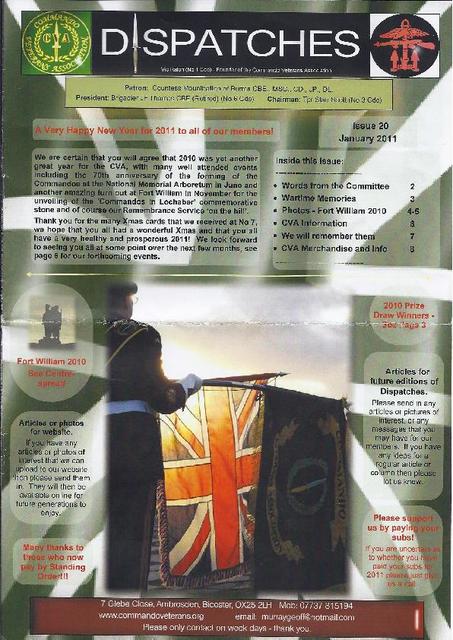 Dispatches is issued to all members of the Commando Association.
Make sure your subscription is paid to ensure receiving a copy. Ask if unsure by using our Contact Form and select category Association Membership. [go to contact form]
If you have any enquiry about content for the newsletter, or would like to contribute an article, contact the editor. 
There are 3 editions each year and we rely on the content submitted by you for them.