'Special Service Roll of Honour'
Primary tabs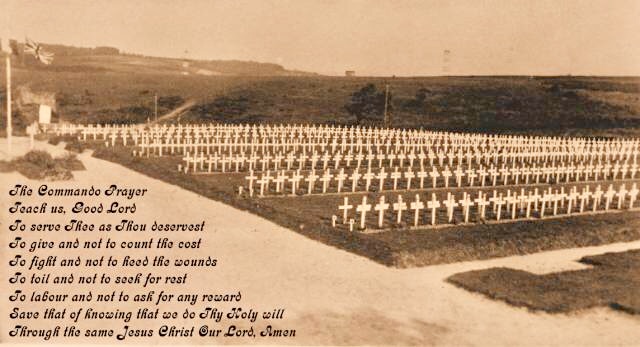 "They shall grow not old, as we that are left grow old. Age shall not weary them, nor the years condemn. At the going down of the sun and in the morning, We will remember them."
The names below were men who were attached to the Independent Companies, Special Service Battalions, or the Special Service Brigade, later renamed the Commando Brigade,  when they died. They may have served in different capacities and include Commando Signallers and Royal Engineers.  Some names may be shown elsewhere on specific Commando Unit Rolls of Honour because that was their unit with whom they primarily served.  Consider using our search facility if a name is not shown here and you think it should.  Contact us if you have any information or queries.  
No. 1 Independent Company
LCpl. A.G.  COWIESON
Sig. A.L.  HOWIE
Pte. A.  MATSON
Spr. W.  MOORES
Pte. R.  O'NEILL
No. 2 Independent Company
No. 3 Independent Company
No. 4 Independent Company
No. 5 Independent Company
Special Service Battalions
Holding Operational Commando
1 Special Service/Commando Brigade 
2 Special Service/Commando Brigade
3 Special Service/Commando Brigade
4 Special Service/Commando Brigade
---
Service in a Commando not fully established
The following are referred to as "Commando" on either the CWGC databse, or on some other document we have discovered,  but to date we have no specific official detail of their commando service. If you have such information please contact us.
[go to contact form]
C.Q.M.S.  J. MASON, 52nd Regt. Reconnaissance Corps, R.A.C.
Cpl. R.A. BENTLEY, Royal Marines
.
Pte.  A.G. MARTIN, 1st Bn. Gloucestershire Regt.
Tel.  R.A. PICKERING, Royal Navy.
---
We will Remember them
  and all ranks who served in the Special Service Brigades, and have since passed on in the passage of time, who are also remembered by their proud families and comrades.  
---
Add your information
Register on the Forum to add information, or photos, or to ask questions [register now]. 
Your message will then be seen by our Research Group and the many knowledgeable members of our Forum. 

Read some frequently asked questions here 

[FAQ's].
All content is researched and administered by the Commando Veterans Archive. 
---
Association Membership
Registering on the Commando Veterans Archive, or on the Commando Veterans Association Facebook page, does not make you a member of the Association. The Commando Veterans Assciation needs your support and membership. Find out more here.