Association Newsletter
Primary tabs
[The Commando Veterans Association was renamed Commando Association on 1 June 2019.]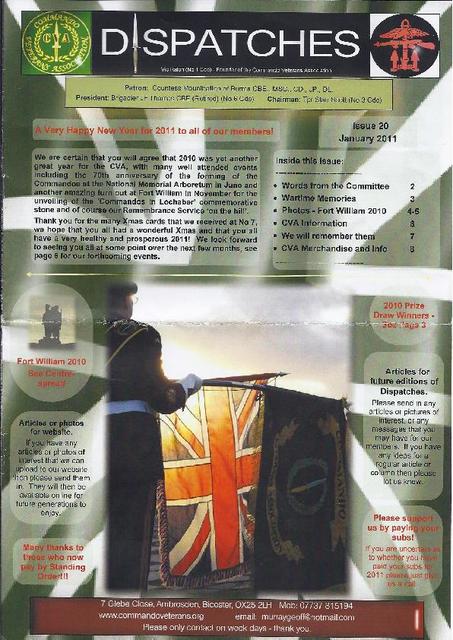 Dispatches is issued to all members of the Commando Association.
Make sure your subscription is paid to ensure receiving a copy. Ask if unsure by using our Contact Form and select category Association Membership. [go to contact form]
If you have any enquiry about content for the newsletter, or would like to contribute an article, contact the editor. 
There are 3 editions each year and we rely on the content submitted by you for them. 
---
Ask questions / Add information
Use our Forum for research enquiries, or to add information or photos. [register now]. 
Your message will then be seen by our Research Group and the many knowledgeable members of our Forum. 

Read some frequently asked questions here 

[FAQ's].
All content is researched and administered by the Commando Veterans Archive. 
---